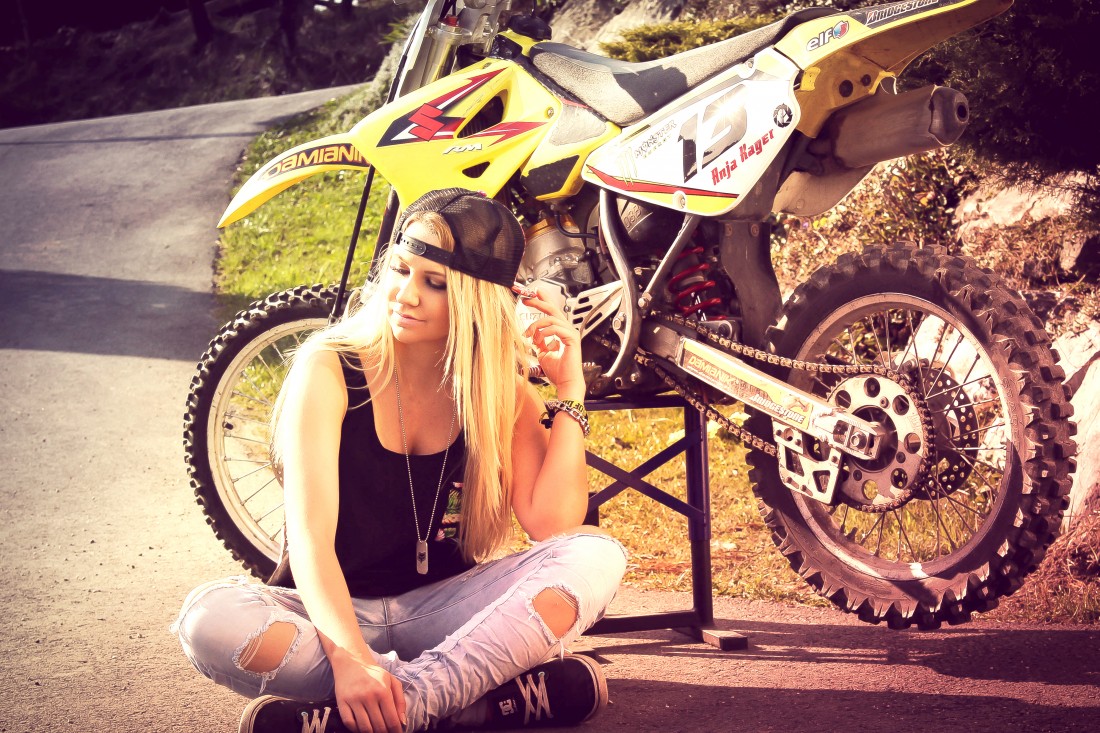 CwC June – Anja
Unser Juni Chick with Cap ist die schöne Motocrosserin Anja aus Österreich.
This months Chick with Cap Girl is motocross stunner Anja  from Austria.
Hallo Anja, du bist unser Juni Chicks with Caps Girl stell dich doch mal bitte kurz vor!
Ich komme aus Österreich, genauer gesagt Niederösterreich und bin zurzeit Schülerin einer Modefachschule. Ich bin generell sehr in Fashion und Design interessiert und bin auch ein großer Streetwear Fan. :)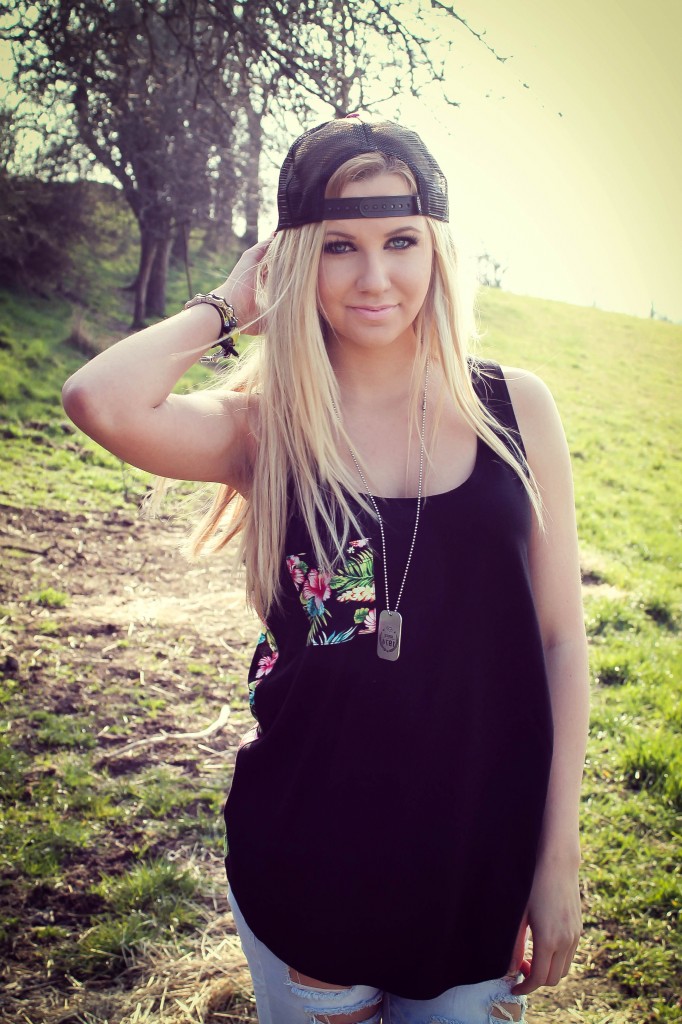 Du fährst Motocross, erzähle uns mehr über dein interessantes Hobby!
Ich habe erst seit kurzem mit diesem aufregenden Sport begonnen und muss zugeben, es ist schwerer als es aussieht doch es macht mir sehr viel Spaß. Schon seit ich ein kleines Mädchen war hat mich dieser Sport und dieser Lifestyle sehr begeistert. Nun ist es endlich so weit, dass ich meine eigene Motocross besitze und ein paar Runden drehen kann.
Deine favourite Cap Brand/Streetwear Brand?
Besonders steh ich auf Zeug von Vans, DC-Shoes und Fox.
Perfektes Outfit mit Cap für dich sieht wie aus?
Sommerliche Shorts und ein locker fallendes Shirt. Vans oder DC Schuhe dazu und natürlich ein stylisches Cap.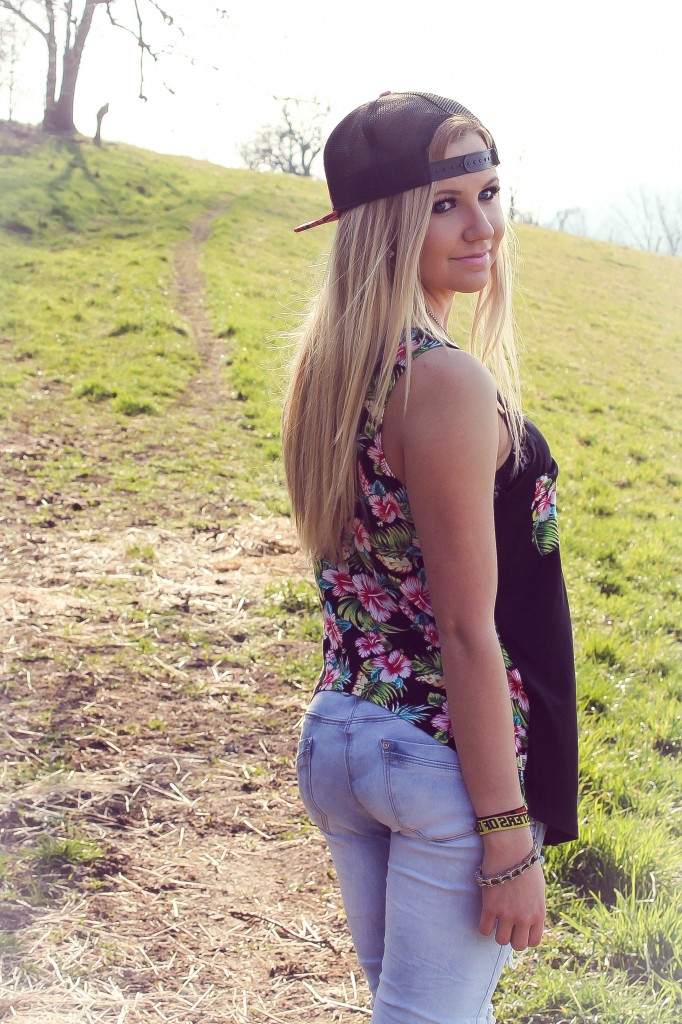 Lieblings Music Artist momentan?
Mein Musikgeschmack ist ziemlich unterschiedlich, deshalb ist es schwer zu sagen. Doch zurzeit höre ich gerne Lost Frequencies mit dem Song "Are You With Me" weil mich der Song einfach in Sommerstimmung bringt.
 Was gefällt dir an Chicks with Caps? Warum folgst du unserem Blog?
Ich finde die Bilder einfach toll. Sie bringen mich in gute Stimmung und die Frauen auf den Bildern zeigen einfach Natürlichkeit. Ich finde es toll wenn sich Mädchen trauen Caps zu tragen und ihren Stil zeigen.
Ich bin wahnsinnig happy, dass ich das Chicks with Caps Girl für Juni sein darf und wünsche der Seite noch viel Erfolg. :)
 Hi Anja, you are our Chick with Cap of the month. Please introduce yourself!
  I am from Austria and a currently a fashion student. I am really interested in fashion and design and a big street wear fan.
 You are a Motocross rider. Please tell us more about your hobby!
I just recently stated with this exiting sport and I have to admit, it is harder than it looks like but it is a lot of fun. Since I was a little girl, I was facinated by this sport and lifestyle. Now I am finally the proud owner of my own Motocross bike and I can ride a few rounds.
Your favourit Cap Brand/ Streetwear Brand?
I love stuff from Vans, DC-Shoes and Fox.
Perfect Cap Outfit for you would look like what?
Shorts and a wider shirt with Vans or DC shoes and of course a nice cap.
 Favourit Music Artist right now?
My music taste is really diverse. Right now I love to hear Lost Frequencies with the song " Are you with me" because it is just the perfect summer song for me.
What do you like about Chicks with Caps? Why do you follow our blog?
I really like the pictures, they put me in a good mood, the women in the posts are really natural. I think it is amazing when girls dare to wear caps and show their own style. I am really happy to be the Chick with Cap of this month and I wish you a lot of success.
Thank you Anja, you're a stunner <3