30. Dezember 2016
In
Blog
My year in review – 2016
So this year is coming to an end and I would like to reflect with a blog post, sharing my thoughts and feelings about the year. I've always kept this blog on a fairly superficial level, but now I felt like I wanted to show you more of my personal side. I wanted to share my thoughts with you, rather than just images of myself wearing new cap brands or showing my body in tight American Apparel bodysuits and Cheap Monday jeans.
…don't worry, I'll continue doing that, after all, that is what this blog is mostly about haha.
Anyway, this blog entry will simply be my review of 2016, how it was for me personally, not taking into consideration Trump, the terror attacks, the many crisis throughout the world, especially the human catastrophe in Syria and all the other things that went so badly wrong this year. So, if you're interested, continue reading, if not, shame on you ;-)!
I guess there are different ways to define whether or not it was a great year for you or not such a good one. Was it a year where you were successful career-wise? Did you find your great love? Or have great tinder dates? Did you achieve the dreams and goals you set the year before? Maybe no-one close to you died? Or perhaps all of the above. The point is, everyone has a different way of defining their perfect year and what happiness means to them.
For me, when I reflect on the years gone by, each year that the people I love and myself have been healthy, I consider to be a great year! That's really my number one priority. But still, there are other things to consider when deciding whether it was a great year or one you don't want to spend too much time thinking about.
First of all, it has been a good year for me and I am really grateful and thankful for that. It has probably been one of the best years of my life. I was able to grow as a person, reach goals I set for myself, distance myself from negative people who I no longer wanted in my life and most importantly, properly spend time with people I wanted to spend time with. As harsh as it sounds, time is money and it is so important to spend it on things and with people that are important and valuable to you.
In terms of Chicks with Caps, my main goal this year was to finally release my own cap collection. I always had an image in my head, of other people wearing my caps and I wanted to experience this feeling so bad. It was a challenge to plan and doing everything alongside my 40 hour working week was tough, but somehow I managed. I could never have done this without the huge help and support that I got from my friends, family and colleagues (Brandnew crew I love you). I was shown, through releasing this cap collection, who is really down for me and supports me all the way. I was really surprised by some people's support too, that I hadn't expected at all – I really appreciated this.
When the first Chicks with Caps followers bought my caps and started posting images of themselves wearing them, it was the most amazing feeling, as well as all of the positive feedback I received. I was so nervous before the release, because I wanted everything to be perfect and I didn't want to disappoint anyone or myself. Having too much expectation of yourself just leads to stress, so my biggest personal accomplishment in 2016 was deciding not to put myself under pressure anymore. While it's normal to stress out a little, there were some circumstances in the previous year, where I realised I couldn't afford to stress myself over unnecessary shit anymore, so I decided in 2016 I would not. If people annoy you just say bye, don't let work get into your head too much and if you are going to worry, make sure it's only about the really important stuff, like the people you love. Then, worry about NOTHING AND NO ONE ELSE, because nothing and no one are worth negative thoughts.
I must say, it has really worked out for me this year. Even though I experienced many stressful and pressured situations, I did not let these get to me. I didn't achieve all the New Year's resolutions I set myself for this year, like eating healthy, spending less time on my phone or on social media, but the most important thing for me, is to be at peace with myself and my actions and I can surely say that this year I am.
Enough about me, what about you? If 2016 wasn't your year, for whatever reason, I promise 2017 will be. What's done is done and what matters is what lies in front of you. I'm not trying to get onto the "new year, new me" bullshit, but a new year is a chance to make a fresh new start.
From the bottom of my heart (omg this is so cheesy I need to stop listening to Backstreets Boys and Britney) I wish all my followers, and everyone in the world the best year full of joy, love and happiness <3  because you all deserve it. 
Happy New Year!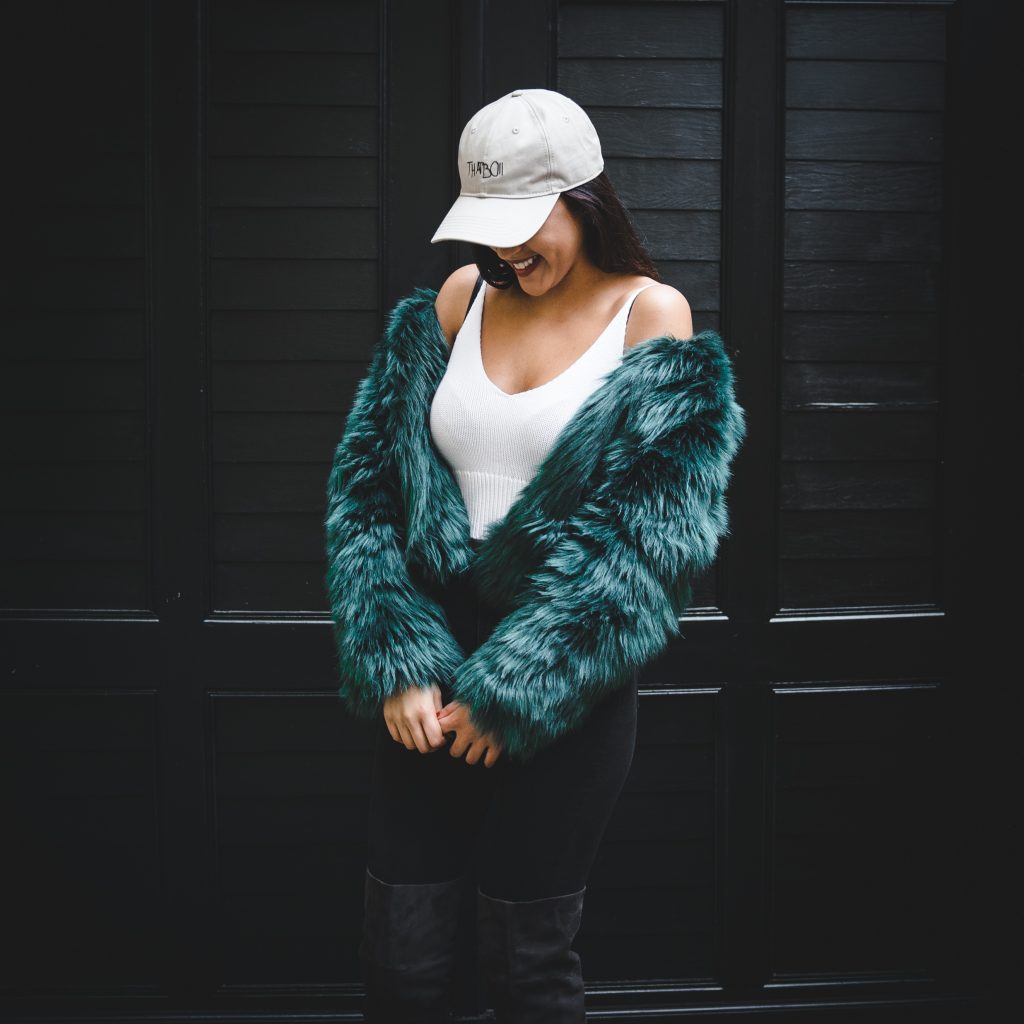 PS: The cap I am wearing above is from @iknowthatboii