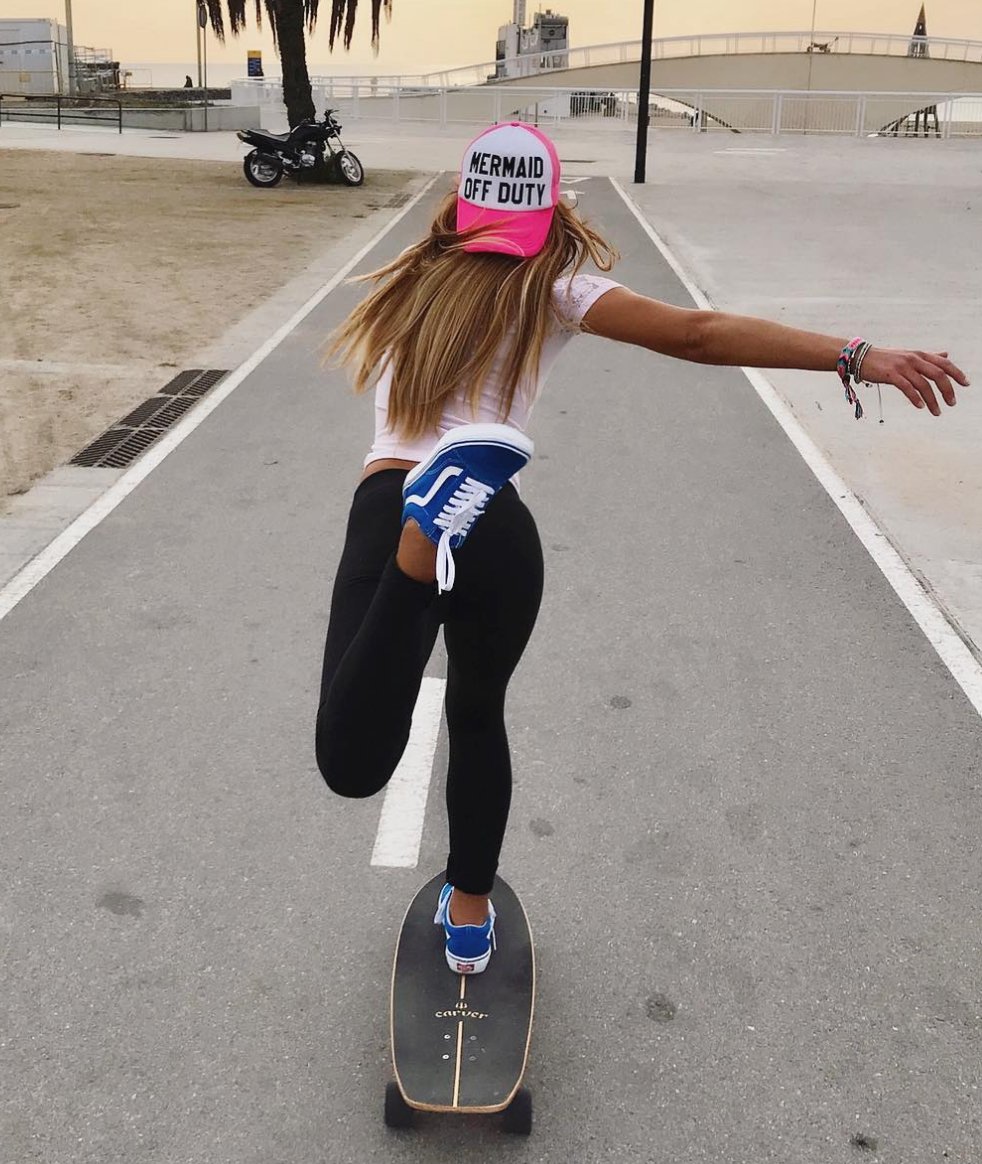 CWC February – Melanie
This month we introduce to you lovely Melanie from Barcelona!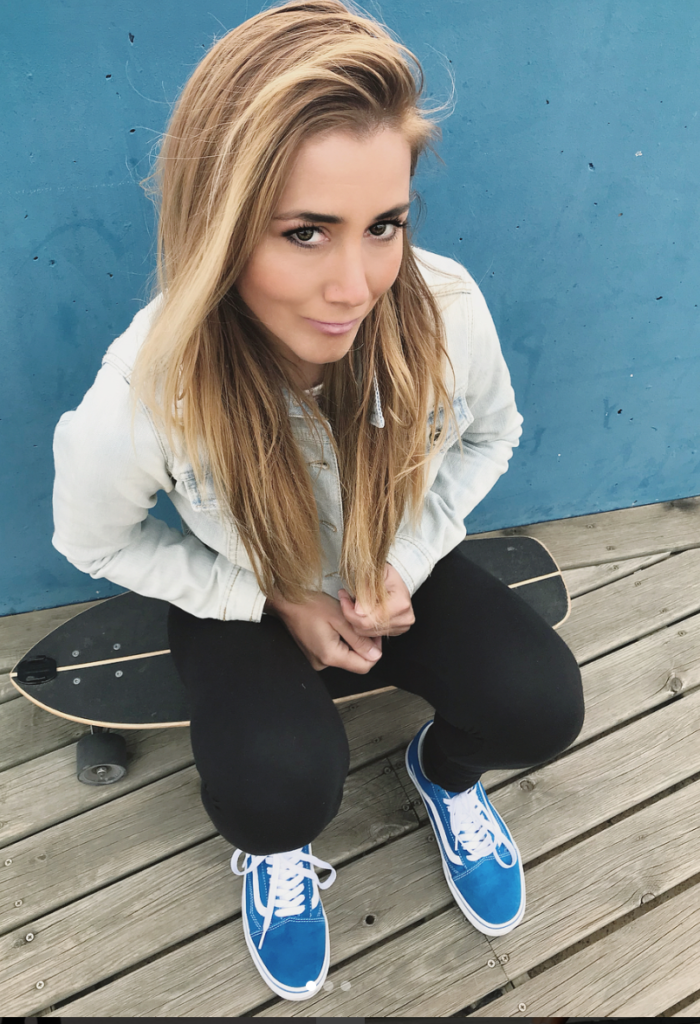 Hi, Melanie please introduce yourself!
Hi everyone, my name is Melanie, but friends call me Nany. I live in Barcelona, a city with good energy and good vibes. I was born in Miami, have Spanish and Israeli origins. I decided to move to Barcelona 6 years ago because I've always been in love with Spain.
How did you start skating and what fascinates you about it?
I was a Pro gymnast from 5 years old until I was 18. When I retired I realize I needed to find myself another sport again, I grabbed my older brothers Longboard one day and I loved it! Some friends started to think I was crazy, and my Mom got worried that I was gonna become a tomboy! But I never care what people say (sorry Mom haha), and so from that day on I decided I wanted to be a Longboarder.
I love everything about it, I like the fact that it's difficult but with practice, you progress and I like to see myself progress. I also love the feeling, It's like going on a magic carpet around the city!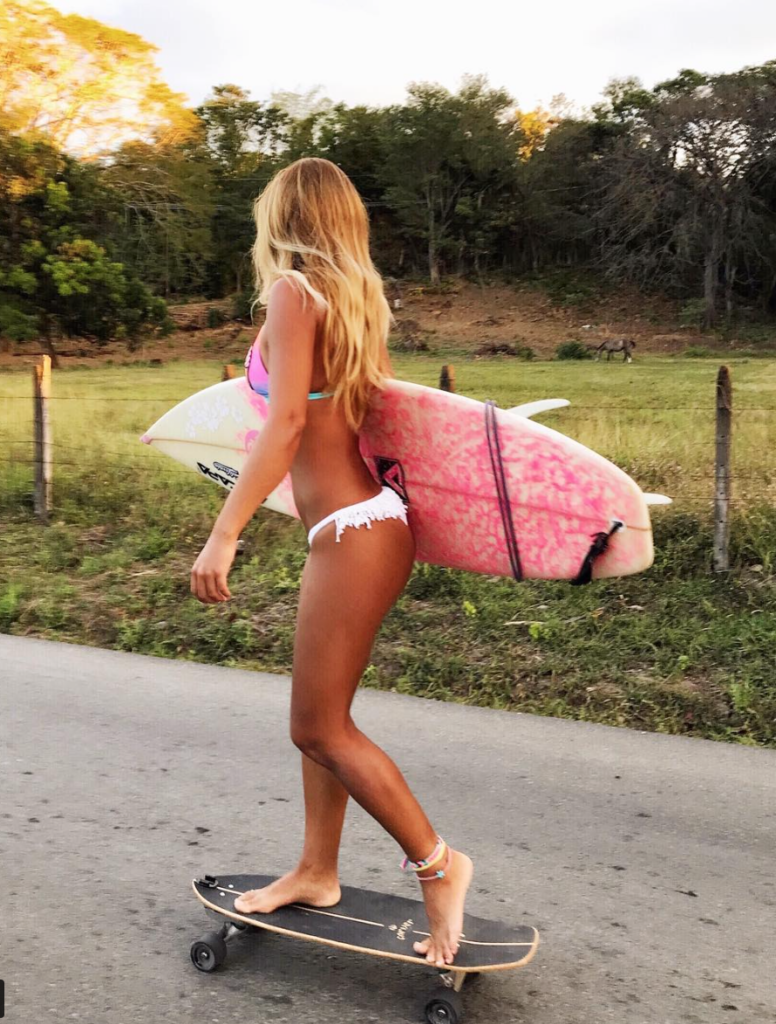 If you would need to decide on one option for the rest of your life: skateboard, surfboard or longboard?
Ay…this is a hard question, I'm much better at longboarding, but I love Surfing so…It's a really tough question (laughs)…
How would you describe your style?
I guess I'm the old school kinda longboarder! I also love the bowl and concrete or wood waves, there very fun!
Tell me your favorite cap brand?
I don't think I have a favorite brand for caps…If I see one and fall in love with it, I just grab it!
Which concert did you visit last?
Maluma, in Miami
Which songs do you like to listen when you skate?
Well..depends on what mood I am, I hear almost all kinda songs from techno to salsa!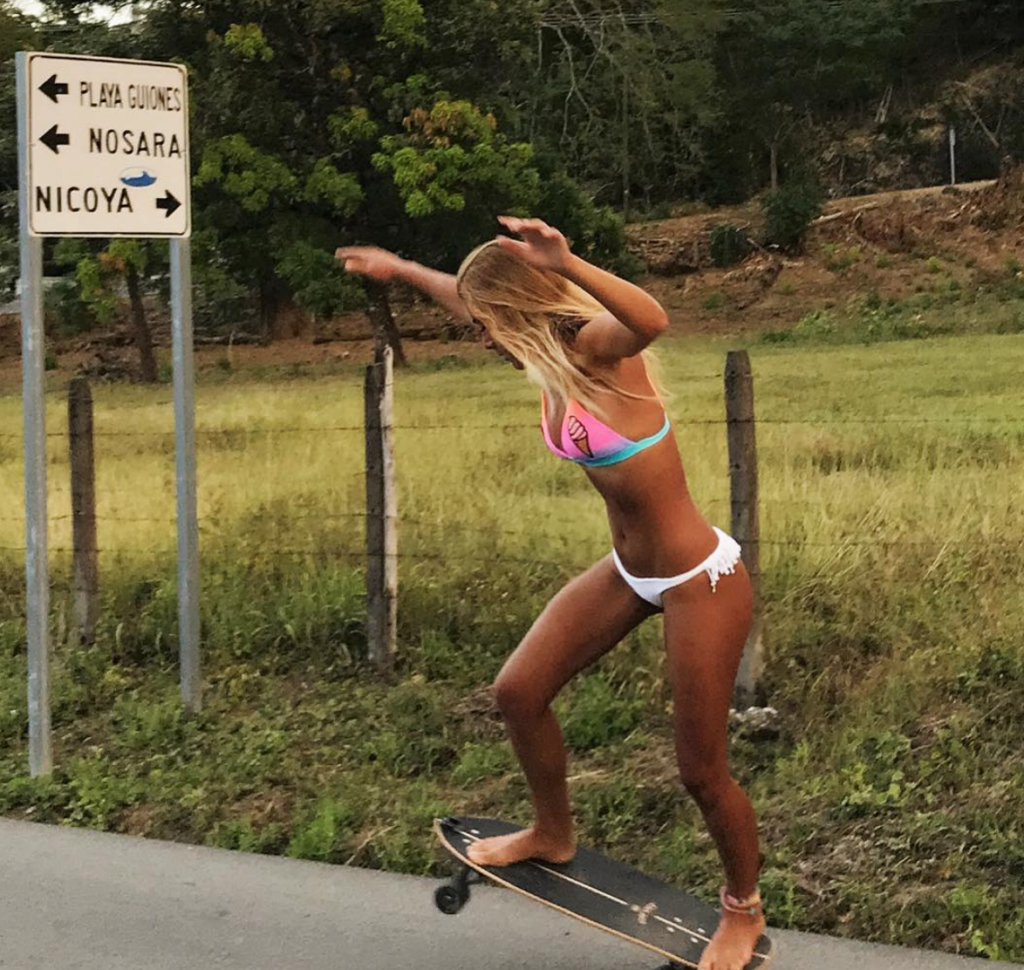 Is there anything you like to tell us?
Yes! Love yourself, believe in yourself and be positive! And to chickswithcaps: Thank you. I love your gallery!
Thank you so much for the dope interview Melanie <3 .
Make sure you follow her on Instagram: @nanyhasbunn