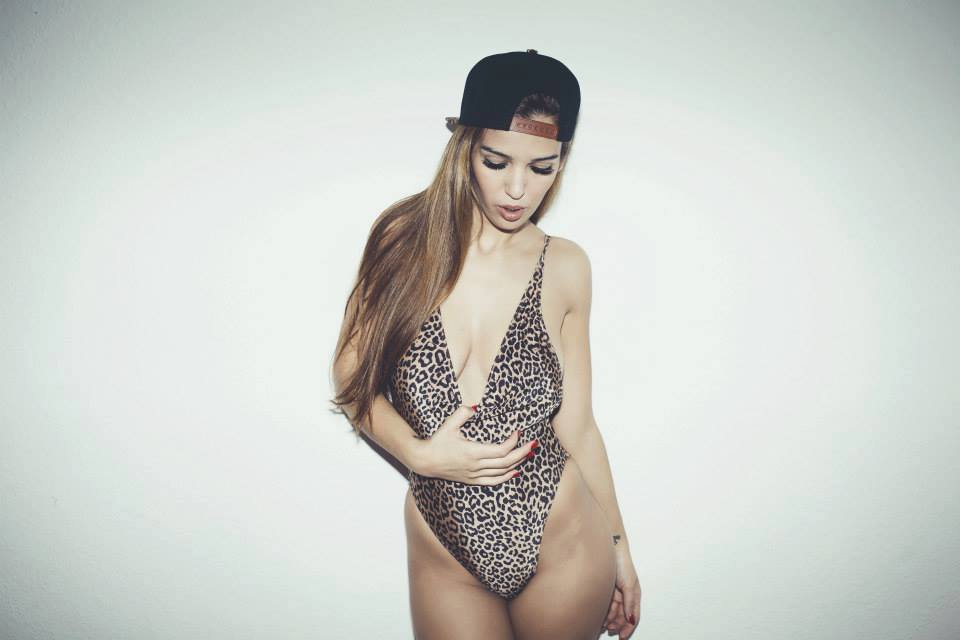 CwC March – Valentina
Jeden Monat stellen wir euch unser favorite Chick with Cap vor!
Unsere erste Wahl fällt auf die wunderschöne Valentina!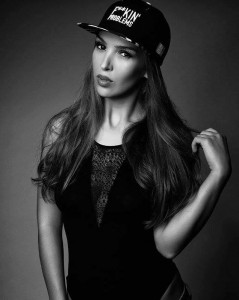 Hallo Valentina du bist unser erstes offizielles Chicks with Caps Girl stell dich doch mal bitte kurz vor!
Erst mal DANKE das ich das erste "Chicks with Caps Girl" sein darf! Ich freu mich!
Ich komme aus der Nähe von Stuttgart, bin 26 Jahre alt und arbeite bereits viele Jahre nebenher als Model. Außerdem tanze ich seit vielen Jahren und verdiene auch damit mein Geld. Ich habe bereits für viele Brands gemodelt wie Penx, Cayler&Sons, It´s all about Swag oder Beastin. Streetwear ist auf jeden Fall mein Ding ☺
Deine favorite Cap Brand/ Streetwear Brand?
Definitiv Criminal Damage! Mein persönlicher Fashionkilla.
Perfektes Outfit mit Cap für dich sieht wie aus?
Snapback, kurzes Top, Lewis highwaist Shorts und meine roten Vans. Und am besten noch Hochsommer ☺
Lieblings Music Artist momentan?
Sia! Sie trifft mich mitten ins Herz. Für mich eine extrem talentierte Künstlerin.
Was gefällt dir an Chicks with Caps?
Alles!! Jedes Bild ist eine Inspiration für mich. Verschiedene Gesichter, Styles, Brands, Locations etc. und trotzdem alles wunderschön und mit viel good vibes.

Möchtest du noch etwas loswerden?
Ich wünsche CWC weiterhin viel Erfolg – mach weiter so. Und vielen Dank für den Support bisher<3
Each month we will introduce our favorite Chick with Cap.
Our first choice is the beautiful Valentina.
Hi Valentina you are our first official Chicks with Caps Girl. Please introduce yourself!
* First of all thank you for choosing me as the first Chicks with Caps girl. I am so exited! I am from nearby Stuttgart, Germany. I am 26 years old and I work for a lot of years as a model. Besides that I am a professional dancer and earn money with that as well. I worked as a model for a lot of brands such as Penx, Cayler & Sons, It's all about Swag or Beastin. Streetwear is absolutely my style!
Your favorite cap brand/ Street wear brand?
* Definitively Criminal Damage!! My personal fashion killa.
Perfect Cap Outfit for you would look like what?
-Snapback, short top, Lewis highwaist shorts and my red Vans plus summer :-)
Favourit Music Artist right now?
* Sia! She is an extremely talented artist and really touches my heart with her music.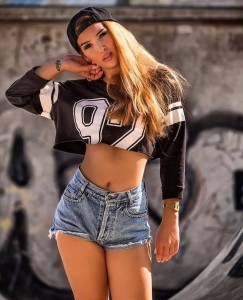 What do you like about Chicks with Caps?
* Everything! Every picture is an inspiration for me. Different kinds of faces, styles, brands, locations etc. and everything is beautiful with a really good vibe!
 Anything else you would like to speak out?
– I wish Chicks with Caps a lot of success. Thank you for all the support <3