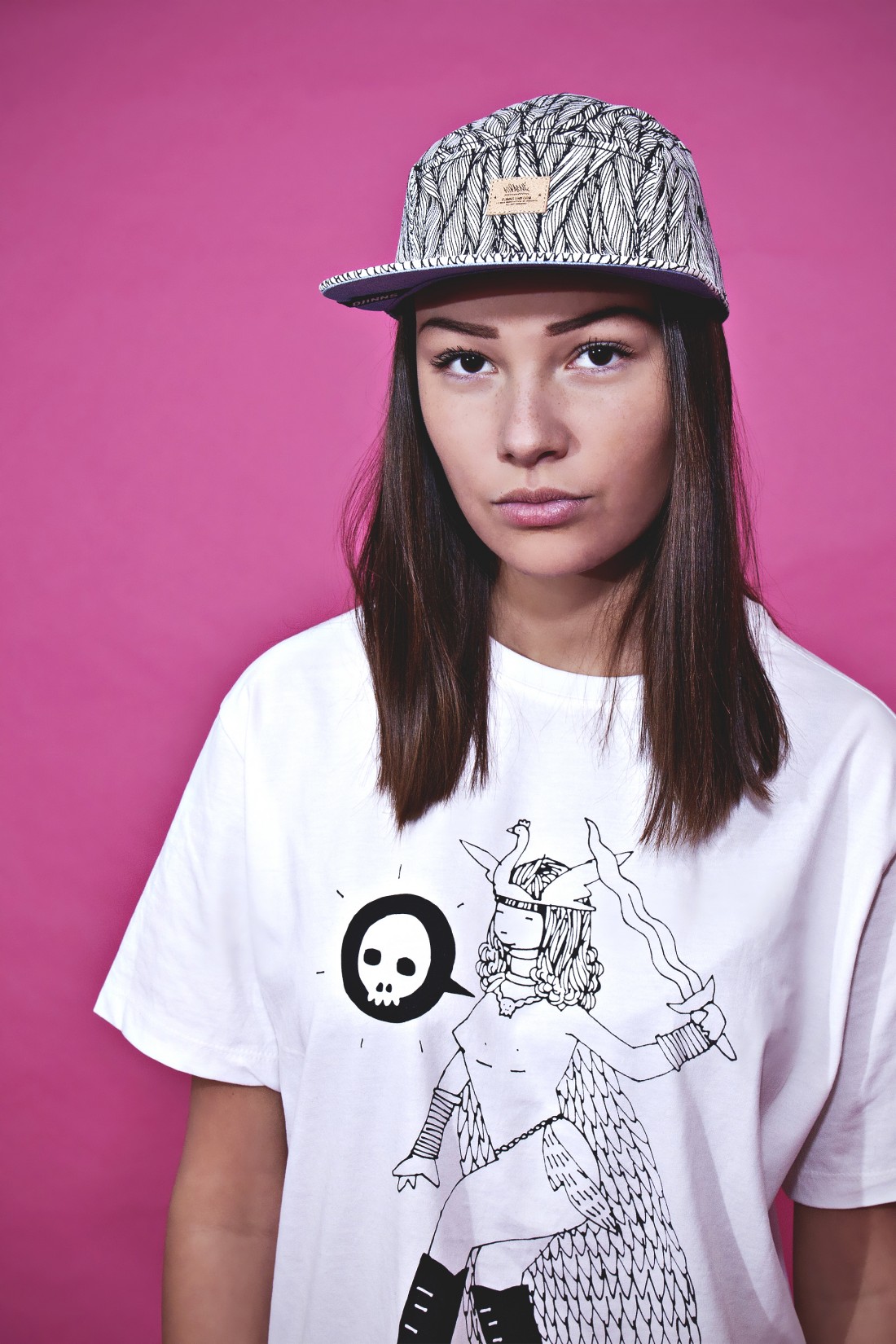 DJINNS x KID ACNE
Djinns teamed up with Kid Acne and I love this collaboration!
Kid Acne is a UK based artist, illustrator, print-maker. His formative years were spent painting graffiti, making fanzines and releasing DIY punk/hip-hop records. During this period he began to craft and develop his own inimitable style.
In the late 90's his work was first published in the now seminal Scrawl tome, which documented the conversion of counter culture illustration, skateboard graphics and left-field graffiti – preempting what are now widely recognized as 'Street Art' aesthetics.
At the turn of the millennium, his work began to appear as the backdrop for major UK club nights and in style magazines throughout Europe, as well as customizing everything from record sleeves to skateboards and knitwear.
In recent years his illustrations have adorned products for leading brands such as Kenzo, Prada and Elle, whilst his art can be seen throughout the globe, in wheat-pastes, murals and gallery shows from Beijing to Azerbaijan – most notably his first comprehensive retrospective held at Museums Sheffield in 2011, which attracted over 50,000 people.
Words from the artist himself:
"For the past 10 years or more, my artwork has largely revolved around a series of enigmatic female warriors, known as Stabby Women. My original intention was to present an alternative to the existing pop-culture references I saw in Street Art and Graffiti and create my own world of characters as oppose to sampling from existing cartoons and comics. Initially, I painted these characters on abandoned buildings as if they were ghosts, coming back to haunt or protect forgotten places. Over time, this evolved into my illustration work and as I became more interested in Fantasy Art, world mythology and alternate history, I began building ideas for their belief system, architecture, rituals and so on. Over the years I have wheat-pasted hundreds of Stabby Women in cities across the world. For me, they still present an alternative, hiding in doorways and on boarded up shops amongst the hustle and bustle.
Many of the Stabby Women wear animal inspired costumes and headdresses, I imagine them as a shaman or theanthropos from an unknown matriarch society.
For my collaboration with Djinn's I have taken repeated elements from the Stabby Women's costumes, such as fur, feathers, scales and hair to create patterns and textures, which I thought would work successfully for the products. I've really enjoyed the collaboration, especially as we've stripped everything back to raw, black and white line work. I think it's a strong look."