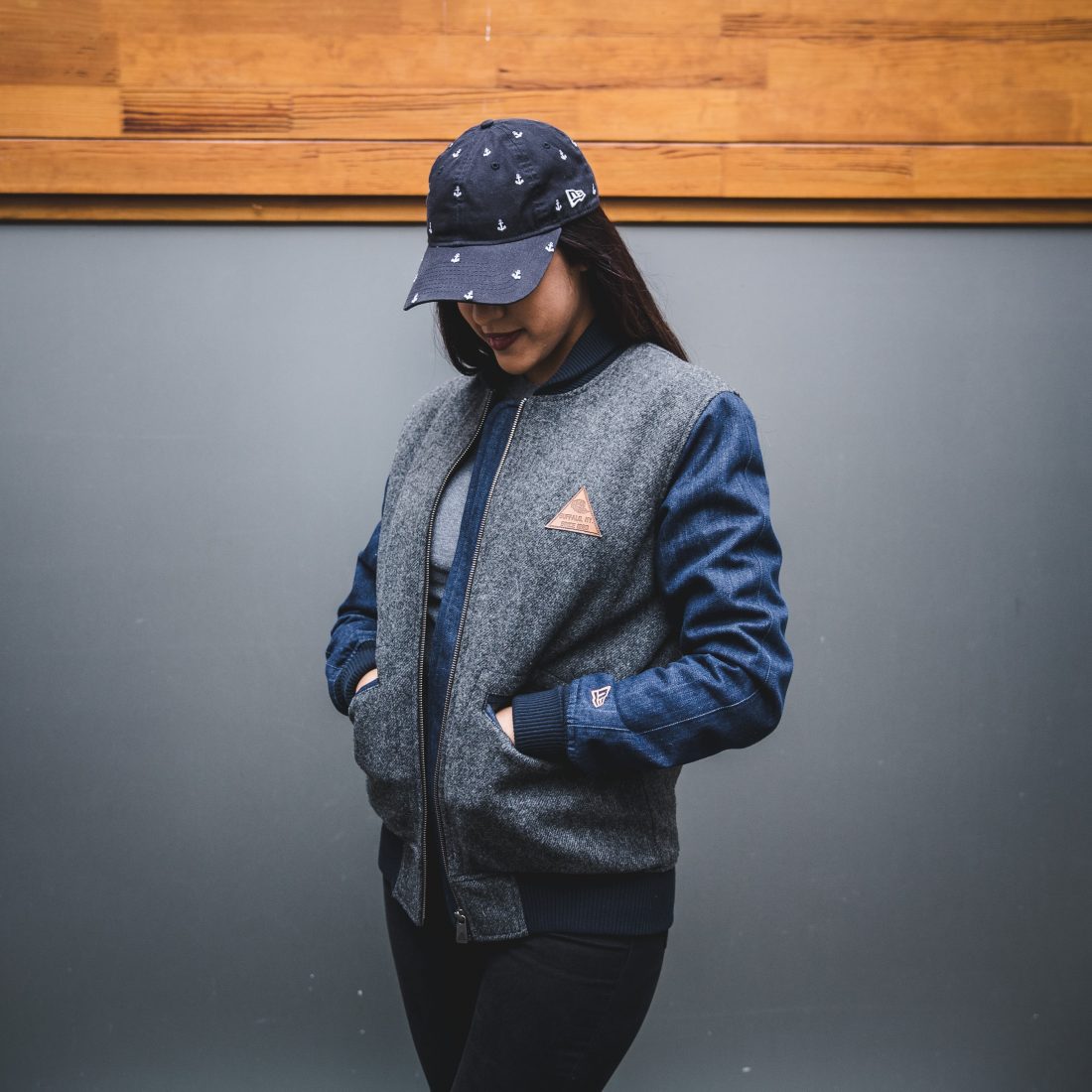 15. Dezember 2016
In
Blog
New Era Love
My love for  New Era started when I was 16, and is actually the main reason why I feel in love with wearing caps altogether. New Era caps were the first brand I wore. So how did this start?
Some people might already know that I was inspired by Pharrell's music video for "Frontin", where video girl Lanisha Cole is seen rocking a red fitted cap. I was completely blown away by Lanisha's style in the video and I just had to get myself a red, fitted LA New Era cap.

My cap collection has been growing ever since and I now own around 30 New Era caps, with no sign of slowing down anytime soon!
For these chilly Berlin days, I love rocking my New Era jacket and cap together. This outfit, which I wore this weekend, is definitely one of my favourites for Winter.
The jacket is a stylish combination of a grey body with a denim sleeve feature.
Stitched onto the front right hand side of the jacket is the New Era logo, in tan leather – not too big, but still large enough to see the original New Era flag motif. A second logo is featured by the sleeve, which is a really nice small detail. I chose to style this jacket with a blue New Era baseball cap, that is embroidered with cute mini white anchors. I've had a lot of people ask me about this cap, I love it because it goes with a lot of different outfits, it's really comfortable and the visor is a little longer than most of their other caps.