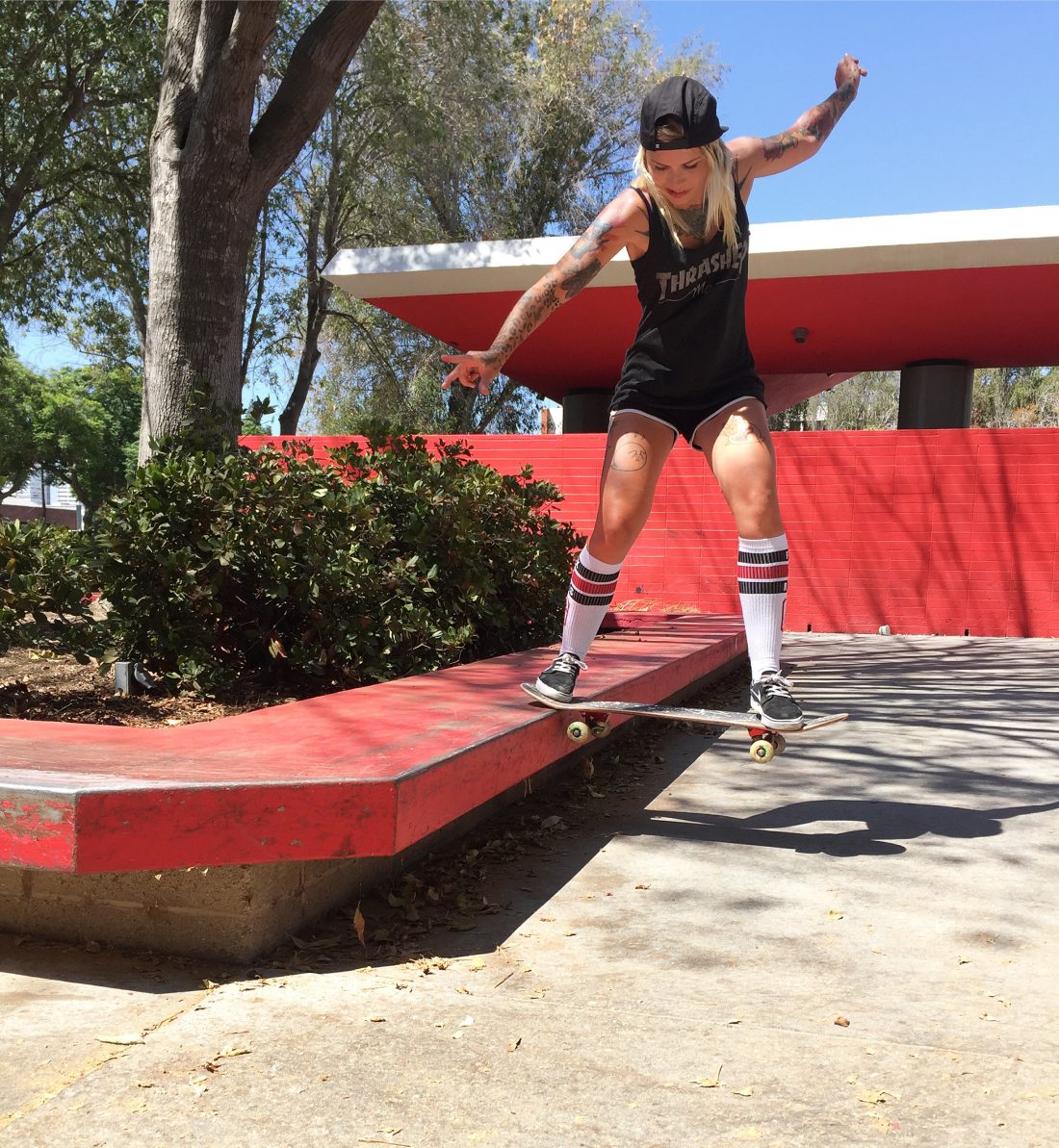 CWC MAY – SINA
This girl is on fire… we have been following her on Instagram for a while now and we are always blown away by her stuff <3
Pretty girl with dope skating skills. We love her Instagram feed and so we had to take a closer look at this boss ass chick with the nice tatts.
Have fun reading the interview with Miss Sina and don't forget to follow her @no_comply666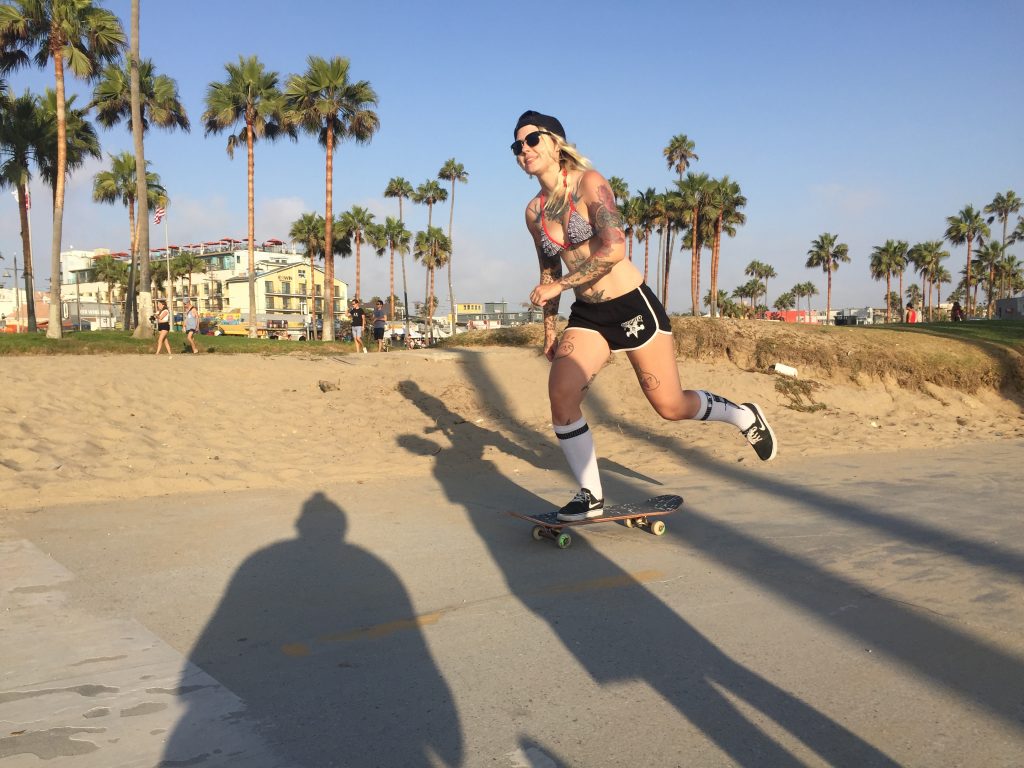 Hi! Please introduce yourself :)!
Hey! I'm Sina and I'm a Student and Skateboarder from Flensburg/Germany.
Your passion seems to be skating, please tell us when & why you started and why you are so fascinated about it!
I started skating in 2007, in think. I was always fascinated about it. My brother is into Skateboarding since I was a kid and that's how I noticed that Skateboarding is super awesome. I started late, but I still stick to Skateboarding until today. What I love about Skateboarding is that you can do it by yourself and after your own rules. I also love that you can travel around the world and you will always find other Skaters and immediately have a connection even if you don't know them personally.
How would you describe your fashion style?
My fashion style is definitely influenced by Skateboarding, but also a little feminine too. Most of the time I'm wearing shorts with tights and oldschool socks. I think thats what describes my style the most. I totally love to combine it with tanktops or boys T-shirts of different skate and streetwear brands. And of course I'm wearing caps or beanies all the time ;)
Which cap brand is your favourite brand?
I love caps from Thrasher and Grizzly Griptape. My fav Cap was from DC, but after wearing it all summer long it totally bleached out :(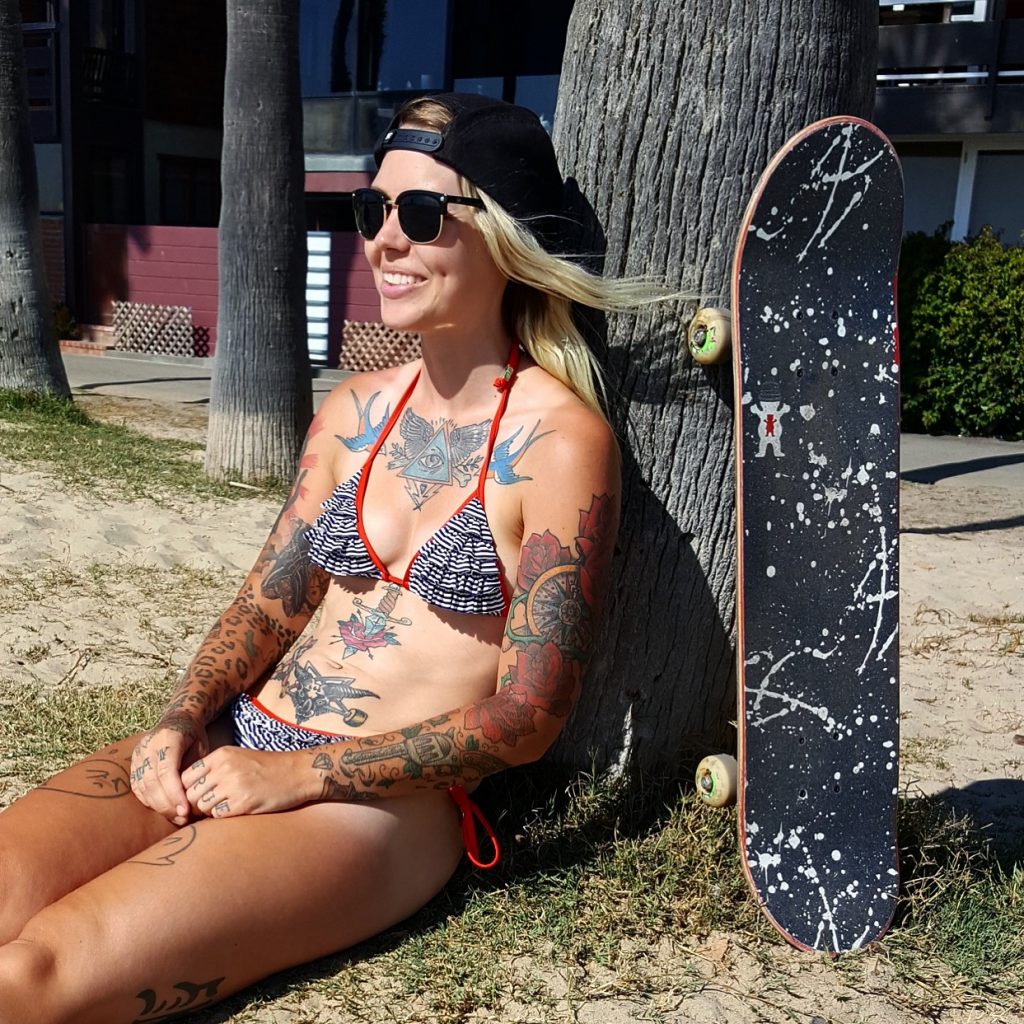 What are your travel plans this year?
I just booked a trip to Barcelona for next month! Can't wait for it. Barcelona is awesome for Skateboarding. Since the trip isn't that expensive, I think that I'll have another Barcelona trip in october :)
What kind of music are you listening to when you are traveling?
Most of all classic rock or heavy metal.
Which concert have you visited last?
My last concert is too long ago, but it was Motörhead in Hamburg. RIP Lemmy
Where do you see yourself in 5 years?
I really don't know. I'm going to finish university this summer and I don't really know what happens next. I hope that I find a nice job and that I can earn a lot of money to travel much more. But my bf and I planned to move to Berlin in a few years.
Is there anything you would like to tell us?
Thank you so much for the support and keep up the good work!
THANK YOU SINA <333